How to grow your yoga business
There are so many aspects to running a yoga business - teaching in class is just the tip of the iceberg!
It's easy to feel overwhelmed especially as a sole trader where you are doing everything yourself, especially since so much has changed in the past two years. Choosing where to direct your time and energy to keep your business sustainable is key, as is accessing support when you need it.
As we have mentored teachers through our Mentoring and Support Program, sought out expert advice for our community small business project Thrive Northside and interviewed many senior teachers for The Flow Artists Podcast we've amassed some really helpful resources.
It's a mix of practical advice and personal stories - as one thing that shines through is that there is no one 'right' way to do a particular yoga pose that works for everyone, tackling these small business challenges is a unique and individual experience - and hopefully these resources will help you find your own way that works for you.
Where to begin?
The number one mentoring question we hear is 'where to start?'
Creating a website from scratch can be a very expensive and daunting proposition, especially when you combine it with a creating a booking system, mailing list, managing online payments and sending out zoom links for your online classes.
I did a lot of research to find the best value and easiest to use package, which also supported tiered pricing, donation based classes and was accessible for new teachers who aren't super comfortable with technology.
We recommend Offering Tree and are now Offering Tree Ambassadors - use our link https://www.offeringtree.com/flowartists to get one month free or 15% off an annual plan - the essentials plan is $22 USD per month (at the time of writing) and includes everything you need as a new teacher building your yoga business.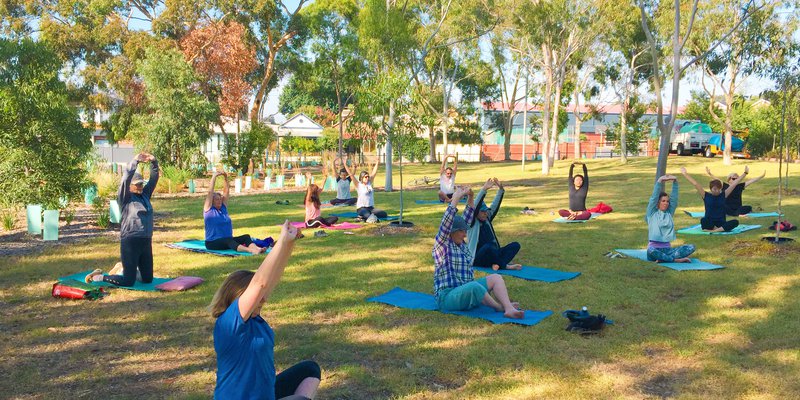 How to grow your yoga business sustainably - Financially and Environmentally!
As a sole trader or small business owner it can often feel like you have to do it all on your own - or spend a lot of money to hire help.
However there are a lot of free resources available for small business out there - from government and council services to online forums where you can connect to your peers. Please note, some of these resources are Victoria and Darebin specific but there may be similar options available in other areas.
Grant Writing Tips and Strategies
Writing a grant application can be a lot of work. In the video below, our own Jo Stewart speaks with digital marketing strategist, business development and communications consultant and performing artist Donna Gross on how to beat the overwhelm and write a successful grant application.
How to Write a Successful Grant Application for Yoga Business
A shorter version of the Grant Writing article commissioned by Yoga Journal.
Low Cost Ways to Save Electricity
Renee Wallace shares simple and effective ways that businesses (including yoga studios) can minimise their power use and save resources.
Sustainability and the Workplace
Renee Wallace shares simple and effective ways to make your studio (or any other small business) more sustainable.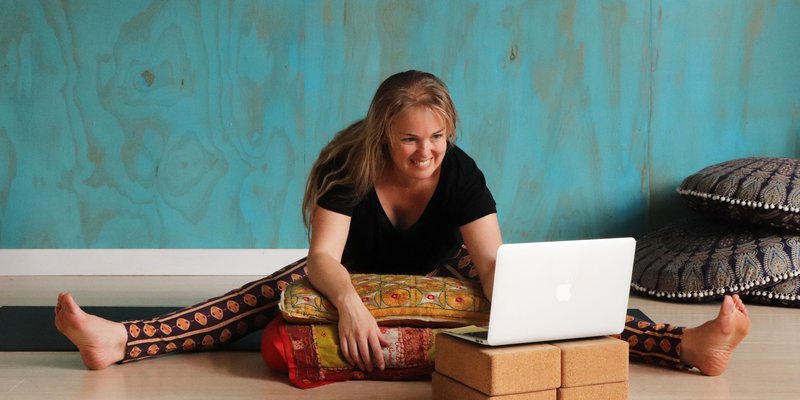 Teaching Yoga Online
Low Tech Ways to Improve your Online Videos
Jo shares free and low cost ways to make your online classes and yoga videos look and sound better!
Teaching Yoga Online with Rane Bowen and Jo Stewart
Our conversation with Cora Geroux on teaching yoga online (recorded right at the beginning of the pandemic).
Setting up your home space for online yoga
How to use zoom for our live online yoga classes
We also created a couple of simple guides to help people access and get the most out of our online classes - feel free to share this information with your community.
Time Management for your Yoga Business
Small Business Support: Time Management with Sisu Botanicals
Jo talks to small business expert Donna Gross and Donelle Crocker of Sisu Botanicals about how to structure your time to manage a diverse workload sustainably - and in a way you actually enjoy!
Yoga Business Digital Marketing and Social Media
15 Tips to Build Engagement of Social Media
Donna Gross shares strategies to build engagement and boost reach on social media - how to help your post get active and thoughtful interactions so that more people see them.
Have you tried advertising on facebook - did it feel like you got value for money?
Small business strategist and digital marketing consultant Donna Gross shares some great tips!
COVID-19 Links and Resources for your Yoga Business
We've compiled a list of links and resources including up to date information about case numbers and regulations, downloadable signage, information about rent relief and support services.
Our Studio Protocols for Health, Safety and Hygiene
Clear communication is key - here's what we are doing to keep our community safer here at Garden of Yoga.
Which yoga props are ok to use - and which ones are out of action for now.