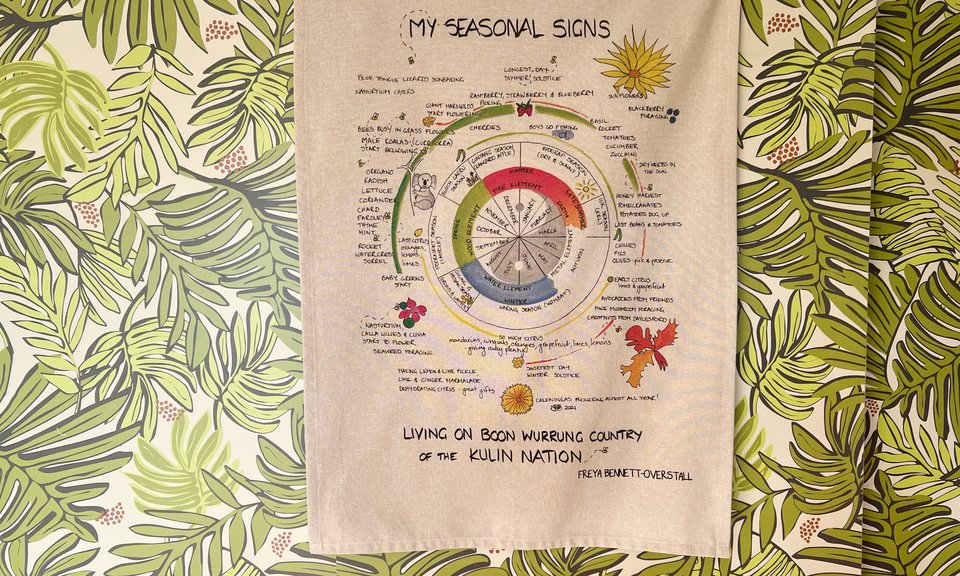 Seasonal Signs Tea Towel/Wall Hanging
$25.00 AUD
Freya Bennett-Overstall has designed this beautiful tea towel/wall hanging to illustrate the rhythms of the seasons.
Her design incorporates seasonal signs from her own garden as well as Kulin Nation and Traditional Chinese Medicine seasons. If you'd like to learn more about Freya's approach to attuning and blooming with nature, check out our interview on The Flow Artists Podcast!
Care information:
Unfold before washing to prevent fold lines.
Cold wash.
Dry in shade - do not tumble dry.
Iron on reverse side of printing.