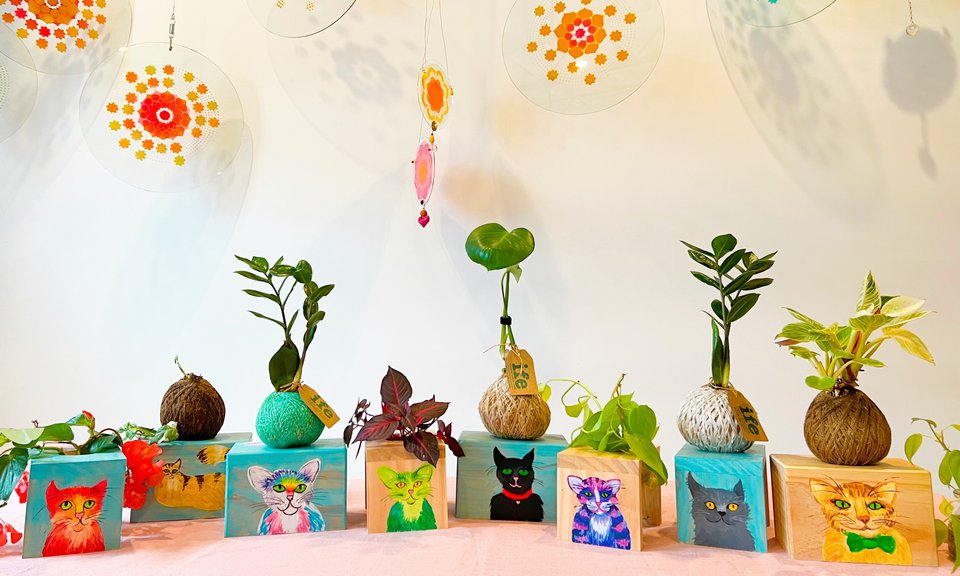 Kitty Gang Stands
$60.00 AUD
Box style stand $80 Shelf style stand $60
12cm x 12cm x 18cm
The Kokedama Kitty gang project was created during lockdowns. Ana Soares, a local plant artists reached out to collaborate on some wooden stands for her kokdedamas, and I decided to focus on something that always brings me joy - cats!
Some of these cats are inspired by kitties that I know, many of their quirky personalities emerged while I was painting.
They were originally designed as stands for kokedamas, but people have been using them for all kinds of other decor - from book ends or desk organisers, or add a jar to make a vase or propagation station.
This item is pick up only and each one is unique, email Jo to make a time to choose your kitty stand!