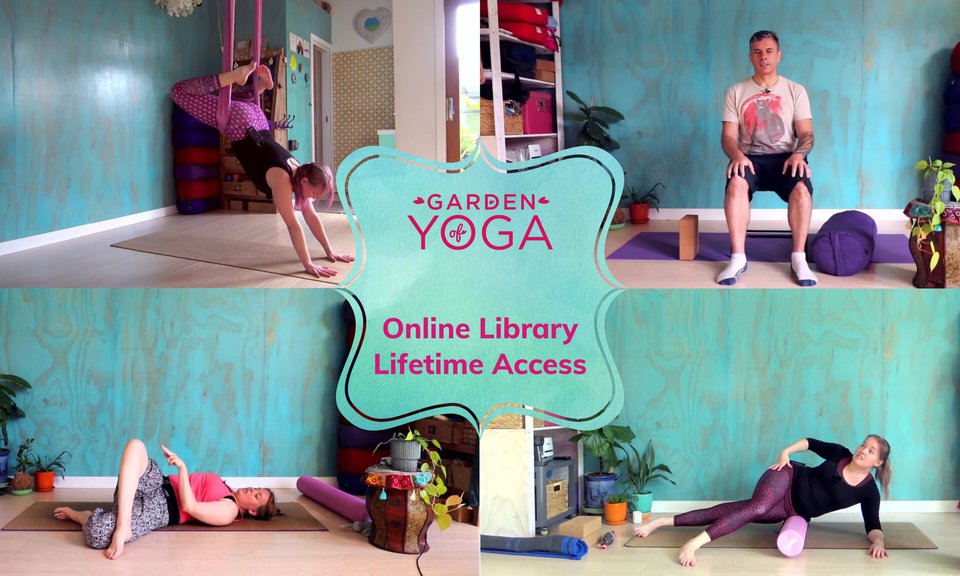 Online Library Lifetime Access
$89.00 AUD
Get lifetime access to over 120 hours of aerial yoga, chair yoga, gentle yoga, yin yoga, nurturing yoga and pilates, movement and self massage videos!
Just like our live classes our videos all include multiple options so that you can practice in the way that feels right for you. We also include options to improvise props if you are practicing at home, or the functionality sort by aerial hammock, foam roller, chair, theraband and bolster.
Many of these videos are filmed live, but these are not your typical zoom recordings - we use a separate camera and microphone to optimise your viewing experience.
Purchase now to take advantage of our early bird special!
We have over 240 videos now, and the price will go up to $120 when we reach our target of 250 videos!!
Once you have purchased library access, you can watch the videos by signing in to your account (at the top right of our home screen) and then either scroll down to 'my courses' in the account menu or head to the video tab!
We've also compiled a selection of playlists, and some tips for getting the most out of our library in this blog post
Here's what people are saying about our online classes:
"I highly recommend practicing online with Jo and Rane. The way they teach cultivates community connections and being online is no different! I feel just like I'm in the studio with them. I've been practicing online at Garden of Yoga for over a year now and it allows me access to their yoga wisdom, inclusive teaching and to be a part of their community even though I'm a bit further away. I really like their online classes and would recommend them to all, even beginners!"
Nicole
"I love the convenience of being able to do yoga and pilates in my lounge with only a couple of props which I was able to purchase online during lockdown (and Jo had alternative suggestions using household items while I was waiting for my props to arrive!) Jo tailors her classes so that you can choose how intense or relaxing you want to make it, with options for all skill and fitness levels. I particularly appreciate how knowledgeable she is and how clearly and simply she explains each move. If I want to, I can close my eyes and not even look at the screen and still know what to do!"
Kim
"Jo & Rane are wonderful teachers. They always offer plenty of options so anybody can enjoy their classes."
Joelle